LTP Grout & Tile Ptotector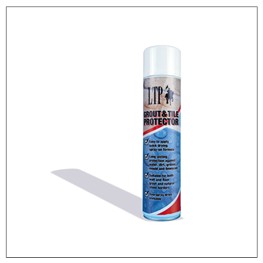 Grout & Tile Protector Tech Sheet
LTP Grout & Tile Protector forms a colourless barrier and helps to protect porous wall and floor grout joints from penetration by water, dirt, oil, grease and limescale, making treated surfaces easier to keep clean. Ideal for use in wet rooms and shower enclosures. Used as a 'top up coat' this product is an easy way to further protect natural stone and all other types of masonry surface. Overspray on most surfaces will completely dissipate and not leave any hard to remove residue.
When sealing a porous stone it is advisable to use a suitable liquid impregnator such as LTP Mattstone or LTP Colour Intensifier before finishing with LTP Grout & Tile Protector to achieve the best result.
Suitable for internal and external use.
£14.75 Including uk Delivery