Lithofin Intensive Cleaner 1 Litre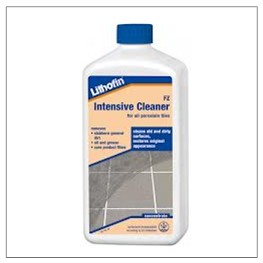 Lithofin FZ Intensive Cleaner dissolves and removes stubborn ingrained dirt, oil and grease, rubber, care product residues, etc.
For basic and thorough cleaning of surfaces where care with Lithofin FZ Conditioning Cleaner is not sufficient and for regular use on surfaces subject to heavy wear and tear. Suitable for all polished and unglazed porcelain tiles.
£19.95 Including UK Delivery