Lithofin Cement Away 1 Litre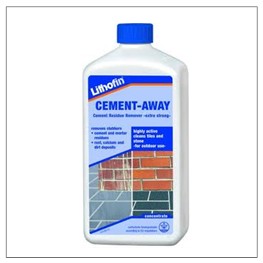 Lithofin CEMENT-AWAY is based on a composition of special acids and cleaning components. This time-tested combination has proven to be the ideal product for many cleaning requirements of the professional user.

Lithofin CEMENT-AWAY effortlessly removes surface residues such as mortar and cement, efflorescence, encrusted and engrained dirt, rust as well as calcium and limescale deposits.
£17.50 Including Uk Delivery