Victor 15" Floor Buffer Polisher Scrubber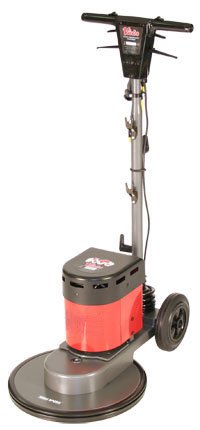 The Victor Range of rotary machines offers unrivalled value and performance accross a range of hardfloor cleaning tasks including scrubbing, buffing, spray cleaning and bonnet mopping.
At 300 rpm the Victor Range provide the flexibility to effectively carry out most hard floor cleaning tasks. Fit the optional tank for scrubbing or bonnet mopping or change to pads to carry out stripping, scrubbing, mark removal, buffing and spray cleaning.
As with all Victor machines are delivered fully assembled and ready for use. A drive board is included so you can just attach the appropriate pad and start cleaning.
The price includes a Drive Board.
£695.00 Including UK Delivery